If you have been following me for a while, you know how I like to find ways to generate leads for as little as possible. One of the methods that I started doing was publishing answers to people's questions in different Facebook groups.
I managed to start selling my ebook off the back of answering SEO questions in different groups. This led to a discussion about people's campaign and in the long-term, developing a solution to help them achieve their SEO goals.
I managed to secure an SEO services contract for $700 a month by answering an SEO question in a group thread. The funny thing is the person who I responded to wasn't the person who became a client. I had published the answer about two weeks before and then another person saw my answer and sent me a private message.
Something that I do when answering is I try to demonstrate value rather than trying to sell to the person. This helps me establish myself as an expert and position my brand as the 'go-to expert' in my field.
Here are a couple of examples where I have contributed some answers to the group.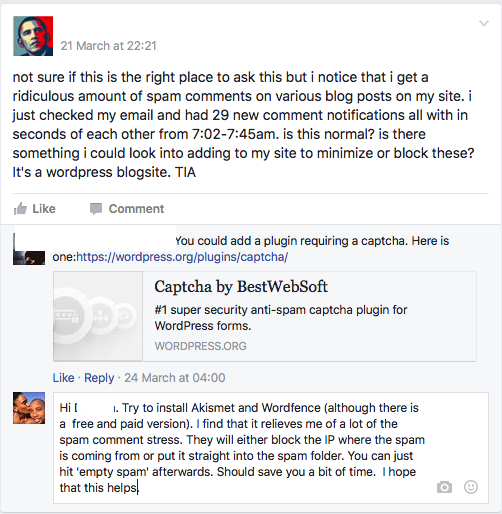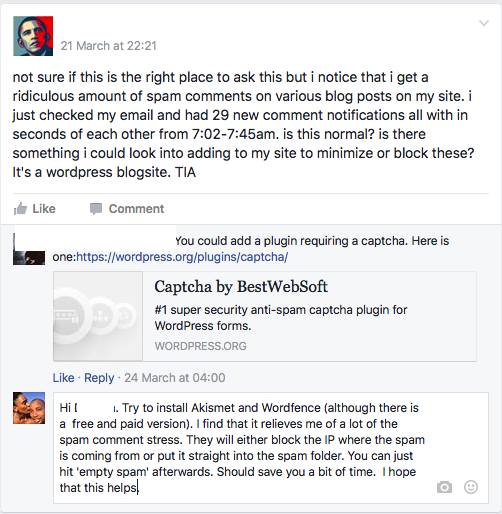 Publishing the answer allowed me to request a proposal from the prospect. The person could then decide whether they would like to engage in a campaign with my services.
It is less risky for them and it is better for me as I get to work closely with them in the lead up to helping them with their campaign.
One of the key things to keep in mind is not spamming the Facebook group. People want to exchange ideas and demonstrate value. If you can do this successfully, then you should be able to earn an 'expert status' within the group.
Have you had any experiences with Facebook groups? Let me know in the comment section below.
Join the newsletter
Get updates that will allow you to grow your website's income over the next 12 months.