Publishing the right type of content helps to break through the noise, grab the attention, and attract prospects who can then become qualified leads and then customers.
The SAAS market is competitive. With a new SAAS software being launched every 5 minutes and customers getting pitched a new SAAS software option, it's crucial that your is the CHOICE THAT THEY ACT UPON!
Cue content marketing for SAAS companies.
Content marketing taps into the intent that a prospect already has. All you need to do is:
Get in front of the prospect at the right time using the right channel.
Capture their interest and desire with the right headlines.
Engage them so they consume the content that they are viewing.
Take action so that they will become a lead, commit to a demo, or proceed with a sale.
Why should you partner with us as your content marketing agency?
Because you need more than just getting content delivered, rankings, and improvements to your site's blog traffic.
You need a solution that will positively impact the sales-qualified leads (SQLs) and demos for your business, so that your SAAS gets more subscription sign-ups and make more money.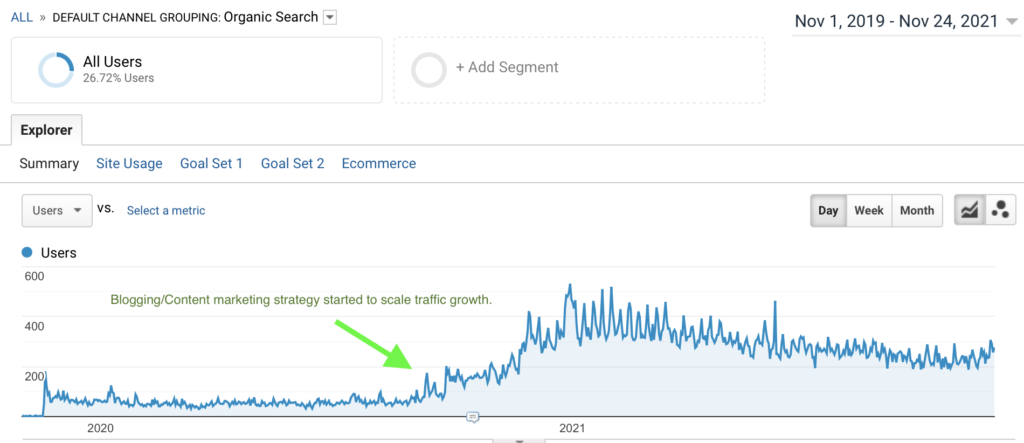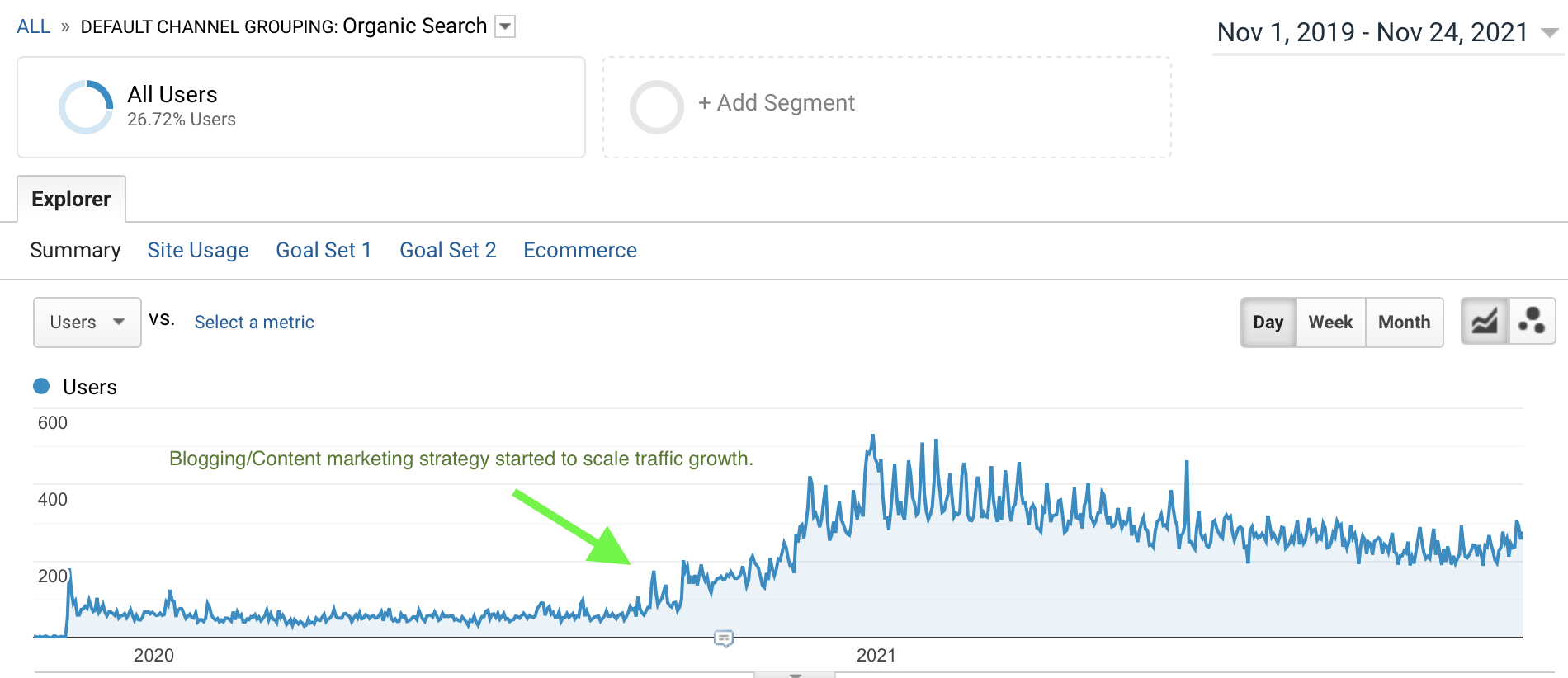 What is our approach to content marketing?
Audit, analysis, and strategy.
This is the most important piece that SAAS businesses need to invest in. Clients must purchase an audit so we can:
Identify what has been working in the market.
Identify the competitiveness of the market.
Research the opportunities that align with the client's goals.
Provide a step-by-step roadmap
Once the client receives this, they can proceed with an action plan that will either have them develop these in-house or outsource it to our team of writers who can develop the content based on the successful content marketing framework that we have used for several different clients.
Content writing for SAAS
Our team of writers can develop content in the form of blog posts, sales pages, or landing pages using our successful content marketing templates that incorporate SEO & UX.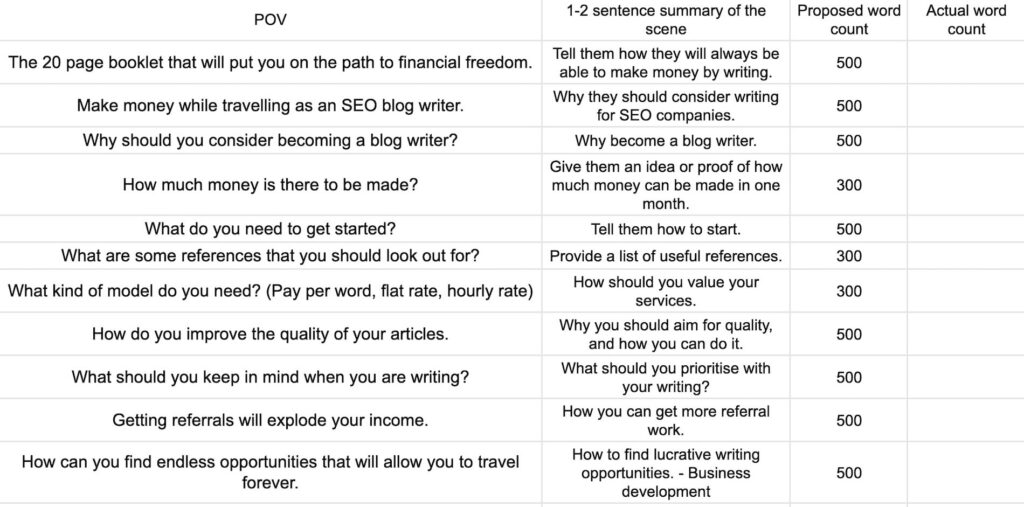 Invest in content that gets actionable results.
The content that you receive from us should help your business improve in the following ways.
The content should help generate more qualified traffic that can lead to more sales demos or sales qualified leads.
The content should get shared more on the web.
The content should help the site attract more links that can help the site improve its SEO performance.
How much content do you need to invest in to see good results?
This depends on the niche, but generally, between 10-30 good pieces of content.
Of that number, usually 20% will become the star performers in terms of the amount of traffic that it brings to the site or the amount of links to the published content page.
We refer to these pieces as "Unicorns". And we want each site to have as many unicorns as possible because these content pages will become assets on your website.
Order Now!
Choose from one of the options below to order content for your SAAS business.
Audit
Content marketing audit and strategy roadmap
---
1 Post
1 x Content marketing post per month
---
2 posts
2 x Content marketing post per month
---
Learn more