Disclaimer: This post contains affiliate links
Squarespace has taken the CMS market by storm by offering a solution for non-technical people to build a 'Drag and drop' website. They also have a selling point where they claim that the site is SEO-friendly and that it will rank on Google.
There is only a half-truth in this.
Any site that is published on the internet will have an opportunity to rank on Google. But it doesn't mean that it will be guaranteed to rank on Google or any other search engine.
Squarespace doesn't tell the whole story when it comes to disclosing what's required for sites to rank well on Google.
From what I've seen, Squarespace sites that either have a historical domain that has authority or it is a site that is entering a new or emerging niche has the opportunity to rank quickly via the platform.
Other sites or domains will face similar challenges and processes similar to other sites on the web.
In this post, I will share insights into the SEO approach required to do SEO on a Squarespace website. .
If you are thinking about buying a Squarespace subscription, please make sure you read this to fully understand exactly what you are getting into.
Click here for a free 14 day trial on Squarespace.
I've chosen a random Squarespace website from the web to share SEO insights into Squarespace.
Website: https://blackboxnz.squarespace.com/
What is Google's SEO goal?
Google's objective is to organize the web.

Source: Google
Technical SEO
In order for your site to have an opportunity to rank well on Google and search engines, the coding structure of the site must be friendly enough for search engines to access, find, understand, and index the content that is on the website.
Ultimately, it is about the way the site is coded. And since Squarespace is a CMS, the search-engine friendliness depends on the developments from the Squarespace developers and the site managers on the frontend.
Choose an SEO friendly theme.
This is something that I cannot stress enough and it is often where I find the most issues. Several SEO issues can be avoided by selecting a website theme that is coded well and that is SEO-friendly.
Look out for the following when you are selecting an SEO-friendly theme.
The theme uses few images or media objects
The website's theme is light.
The theme doesn't use multiple colours.
The theme doesn't rely on plugins or add-ons to function
The theme is developed with simple and clean HTML.
In the example below, the theme looks quite good on the front-end.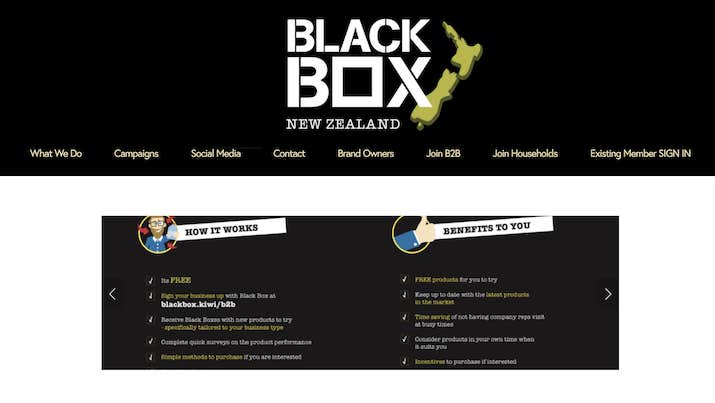 The issue is when you look into the backend with the code and the loading sequence, and how it can impact the search engines ability to crawl, find, and extract the content within the web page and the website.
In the video below, you can see how it affects the page loading time for the web page.
In the example below, the page loading time goes for up to 29 seconds!
There are factors outside of the themes design that impact's the web page's loading time. However, most people aren't aware of these issues.
Redirects
It is easy to manage 301 redirects in Squarespace since they provide you direct access to configuring 301 redirections.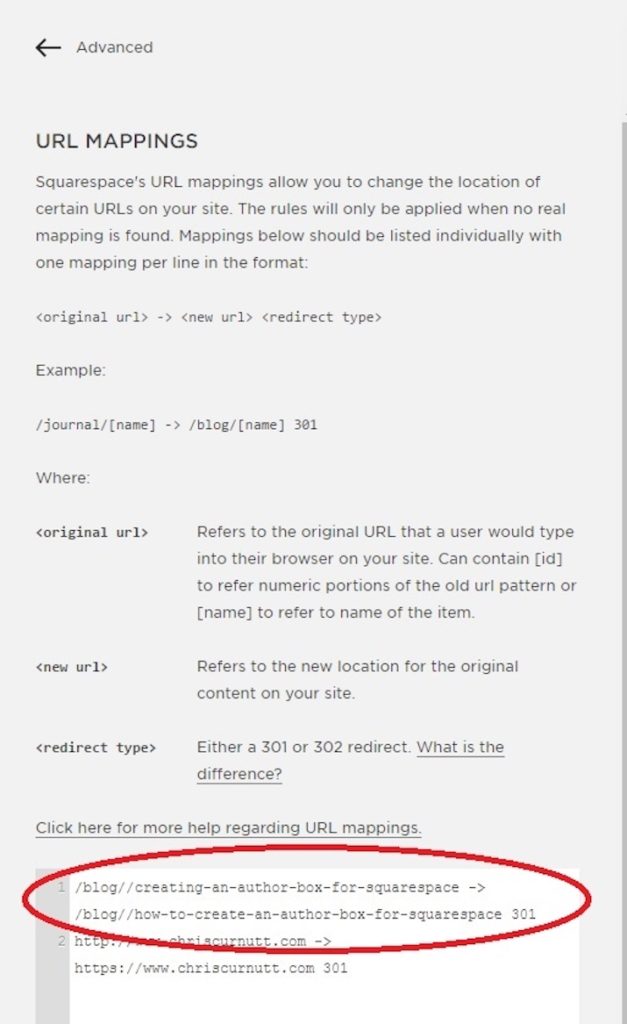 Beware that implementing the 301 redirects is different to how you would implement it on another CMS or even in an HTACCESS file.
Squarespace 301 redirects tutorial
Navigation menu
The navigation menu isn't as straightforward as with other platforms. When you create a menu, you have a couple of options. You can create a menu with an index page, but you won't be able to create sub-menus.
Alternatively, you can create a folder that will display the web pages that you put into it, however they will display as individual web pages.
This means if you want the web content to show as one index page, your only option is to link the index page from the menu without getting any submenus.
It is a dilemma that Squarespace hasn't addressed yet.
Another option is to create index pages, but to create navigation folders and then add the link to the index page as a menu link.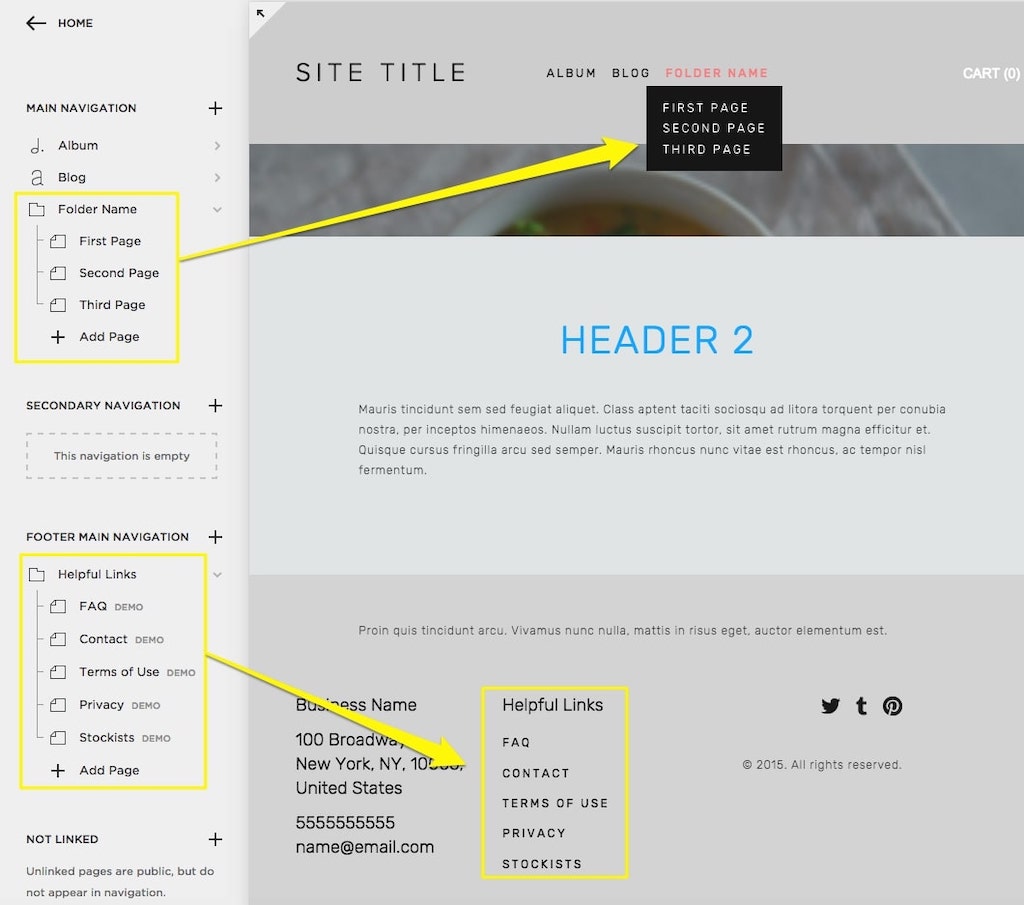 Image credit: Squarespace
Image and media optimization
You need to make sure that you upload the images in a compressed format and that the image is optimized for size and speed. You won't be able to change this once you have uploaded the image to Squarespace.
Use these image SEO principles.
A similar principle applies for videos or any other heavy media objects. Preferably link to them using text or a very light image file so that there's a minimal impact to the weight and speed of the web page.
Simple URL structure
It's easy to do URL rewrites, or rename or change the settings for the permalink/URL structure. Customize the settings so that the URLs can be written in a descriptive way. Please make sure that any URL changes are redirected correctly using 301 redirects.
Resource: On-Page SEO Guide
Structured data mark-up
Structured data in the HTML can be managed on the frontend in Squarespace. You just need to select the option to customize the web page using the HTML editor.
Additionally, there are other structured data errors that can occur due to theme and CMS configuration. This includes the business information that is originally uploaded into Squarespace, along with missing data fields that can trigger warnings and errors in Google Search Console.
Mark Kuzmack has identified some issues related to structured data and schema in this post.
Mobile search/Friendliness
Squarespace themes are generally mobile responsive, however you will need to check the mobile-friendliness based on the HTML development of the theme and how the content is rendered in the web page.
Voice search
The principles from the voice search post should be applied when developing a site on Squarespace. The main factors to consider are:
Good coding structure on the website.
Good use of structured data with the web page's content.
Good content
It's likely that you will need to customize this using the site's HTML editor.
Favicon
You can upload a favicon to Squarespace, however the size of the Favicon can be large and may affect your site's loading speed.
If a Favicon isn't needed, avoid it. Otherwise, make sure the Favicon is uploaded using the minimal dimensions required.
Resource: Adding a Favicon to Squarespace
Headings
Headings are easy to implement. However in some of the page settings, they separate the sections into blocks, which are almost like mini web pages. You need to check that the headings that are used are done using the structured data sequence (H1, H2, H3, etc).
Content Optimisation
To get your Squarespace site visible on the web, your site must publish content and information that will earn trust with Google and the search engines so that they will display your site's content across the web for keyword searches.
The content that will have the most impact will appear within the body tags <body>.
However, the content that appears in the title and description meta tags will also help search engines understand what the content is about.
When publishing content on your Squarespace site, aim to provide relevant long-form content that is informative and that will answer the questions that people are searching for on the search engines.
Aim to publish a combination of commercial content (if you are selling items) and blog content to attract web traffic and shares.
Resource: Link building tactics
Resource: How important is high-quality content
Beware of orphaned content
Something that you have to be careful with when working on Squarespace is orphaned content. Unfortunately, you can publish drafts of pages which end up going live on the web, when they are only meant to be saved as a draft.
This creates orphaned content and can make the CMS messy in the backend.
Keep an eye on the content that's being developed and prune any orphaned web pages that shouldn't be live.
FAQs about Squarespace SEO.
Is Squarespace good for SEO?
It can be a good SEO solution. However, the right SEO principles still need to be implemented in the web development and content structure.
Why is there no Squarespace SEO plugin?
Squarespace has built-in features to make the CMS framework more SEO-friendly.
Is Squarespace as good as WordPress for SEO?
Both CMS have a good framework to develop good SEO. However, WordPress will provide more flexibility with the things you can do SEO-wise compared to Squarespace.
How fast is Squarespace?
Squarespace is fairly fast. However, the speed will depend on the website's development (JS, CSS, media files, theme template, etc)
How can I improve page speed in Squarespace?
Maintain a light web page and a well optimized theme.
Key takeaways for successfully building an SEO-friendly Squarespace website.
Use a light, SEO-friendly website theme.
Publish high-quality, relevant content that people will engage in and share.
Prioritise publishing long-form content.
Organise the site's information structure using the right HTML code and navigation structure.
Keep the website light and fast.
How should you build an SEO-friendly Squarespace website?
Time needed: 18 days.
Steps to develop an SEO-friendly Squarespace website.
Use a light, well-coded, SEO-friendly website theme.


You need to check how the site's HTML is coded, the scripts and CSS used, and where the content appears within the HTML page.

Map keywords to target web pages.

Make sure the web pages feature the keywords that you want the web page to appear for in response to the search queries.

Publish high-quality, relevant content that people will engage in and share.


Make sure that the content is descriptive and delivers the value that people are after. Solve the problem or information gap.

Aim for a minimum of 30,000 + words on your website.

Organize the information using the site's structure.

Categorize information and link to the information from relevant pages or navigation menus.

Share your site's content to get relevant links.

Share links to your website with relevant publishers to get links back to your site's content.
If there are other Squarespace SEO things that you would like to know, please leave a comment below.
You can also watch a summary of Squarespace SEO tips below.
Thanks for reading.
Click here for a free 14 day trial on Squarespace.
Join the newsletter
Get updates that will allow you to grow your website's income over the next 12 months.