Would you like to publish blog content on your website that does the following.
Helps your website get discovered and found by potential customers in your market.
Gets potential customers engaged with what your business has to offer.
Improves the trustworthiness and credibility of your website and business online.
Brings in free qualified traffic to your website, compared to paid search (PPC) that you will have to pay for.
Converts visitors into subscribers, lead enquiries, or actual paying customers.
What will you receive with an SEO blog post?
You will receive blog content that needs to be published on the site with the right SEO specifications to maximize the chance for your website to rank successfully on Google, and other search engines.
You will receive:
A keyword-relevant blog post that is crafted to attract web traffic and online shares.
An SEO-optimized post
Word-length that is at least 1000 words
High-quality content
High-resolution images that have a free license to use on the web.
Tactical internal linking to help boost the site's SEO visibility.
Which industry niches do we offer this for at the moment?
Travel
Financial
SAAS
Business
Marketing
Sports
Gyms
Sustainability
What are some examples of some of the blog post content that's been published?
Below are some links to some examples.
How many posts will you need to invest in?
On your own business site, we find that between 10-30 high-quality pieces of content will trigger a positive SEO impact in most niches. 1000 words is the entry-level. However, scaling posts length to 3000 words or more helps to increase their value on the website.
In more competitive niches, you may need to invest in 100 or more pieces of content.
What should you expect from investing in this content?
An increase in the amount of time visitors spend on your website.
A reduction in the bounce rate on your website.
Increase in engagement on your website. (Sessions and number of pages per visit.)
An increase in the amount of qualified web traffic to your website.
An increase in the quality of customers that convert on the website. (Average order value, amount of sales.)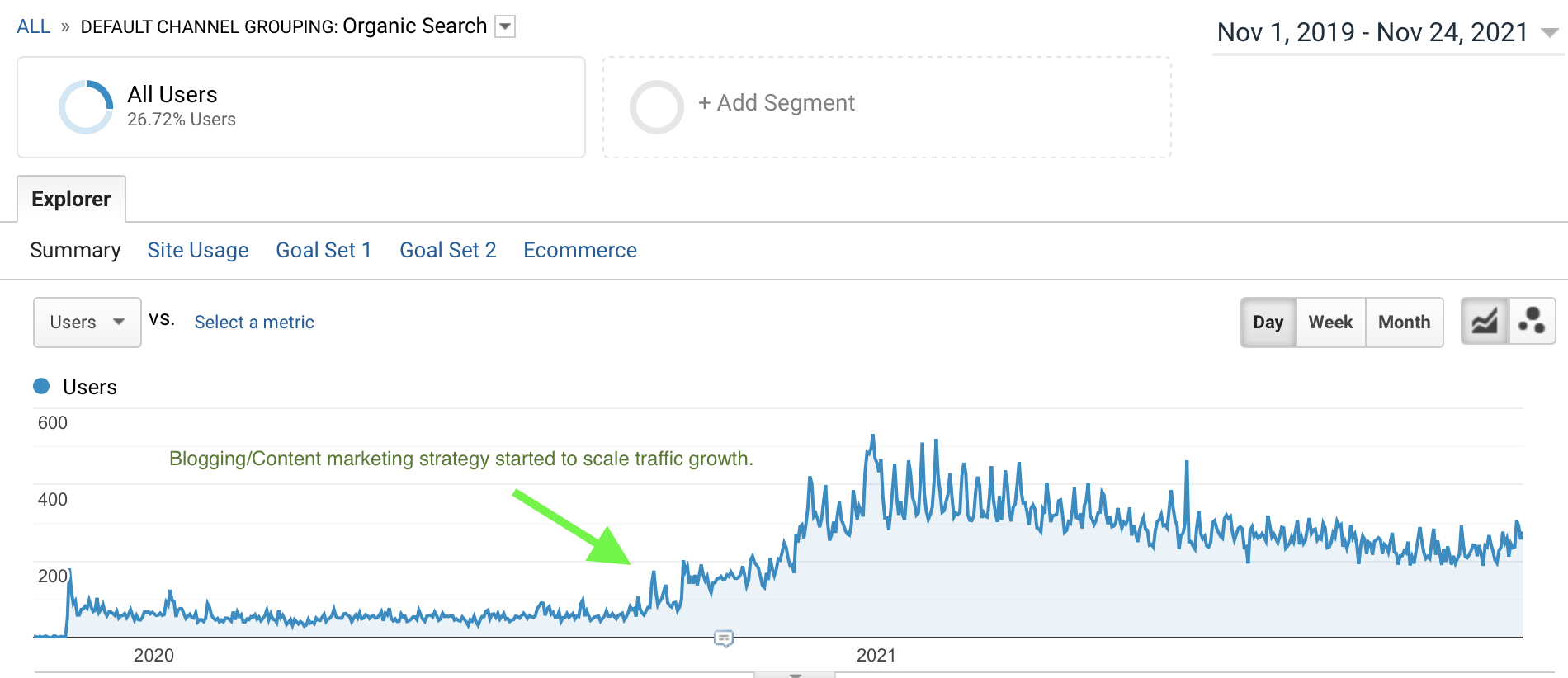 Ready to start?
We have also added some bundle options so that you can scale your blog content quickly.
Batch of 5 – $2500
Batch of 10 – $5000
Batch of 20 – $10,000
Batch of 30 – $15,000
Start your blogging and content marketing today!