I wanted to write this post in order to show you how I managed to get cheap clicks from Twitter in order to boost the awareness of my SEO book. I'd seen that paying for traffic from Adwords and even LinkedIn could be as high as $13 per click. And when someone clicks on your ad and there is no conversion, it is an expensive cost to bear.
So I've been experimenting with different ways to get cheaper clicks. I've tried Twitter ads in the past with a lead campaign, but this time I wanted to drive clicks through to the website.
I will show you insights from the campaign and what I have learned as a result of running the campaign on Twitter.
Setup laser-pointed audience targeting.
This is the first port of call for me with any campaign. For those of you that know me, I focus on audience-driven marketing. So the more laser-targeted the audience is, the chances are to get cheaper web traffic.
I decided to target people that had an interest in SEO, link building and search marketing. I set up the targeting for English language speakers and I targeted Twitter streams of prominent people in the SEO industry. For example, I targeted the Twitter account of Rand Fishkin, who has over 385,000 followers that are interested in SEO.
If you run a self-storage company, you could target small business owners in your local area that follow the account of a Chamber of Commerce.
Setup a target bid cost.
In this case, I wanted to spend less than $0.50 cents to get web traffic to my site. To pay for 100 people, it will cost $50. Hopefully, that amount will be able to give me enough data to see if the campaign is working.
Obviously, you want to get the clicks for a cheaply as possible. If you can get the clicks at $0.05, then go for it as you should be able to get 1000 people to click through to your web content.
Ad creative.
The ad creative that I used was simple. It was a direct response ad telling people to download the ebook. Visitors have the opportunity to purchase the complete ebook or to download a free sample.
The tweet was also supported by an image. You can see a screenshot of the advertisement below.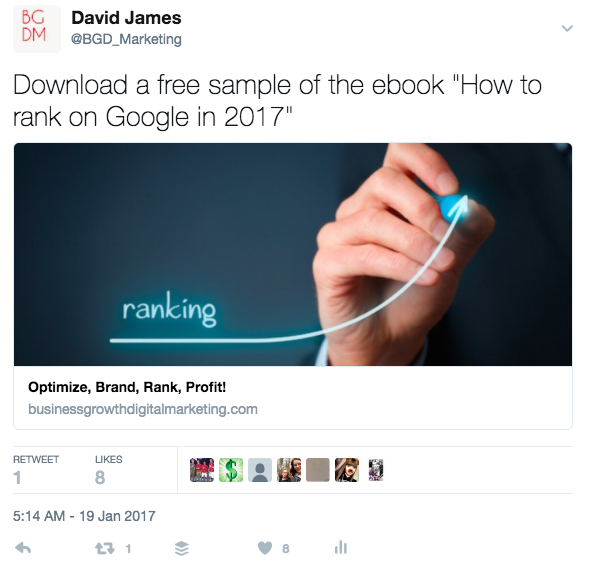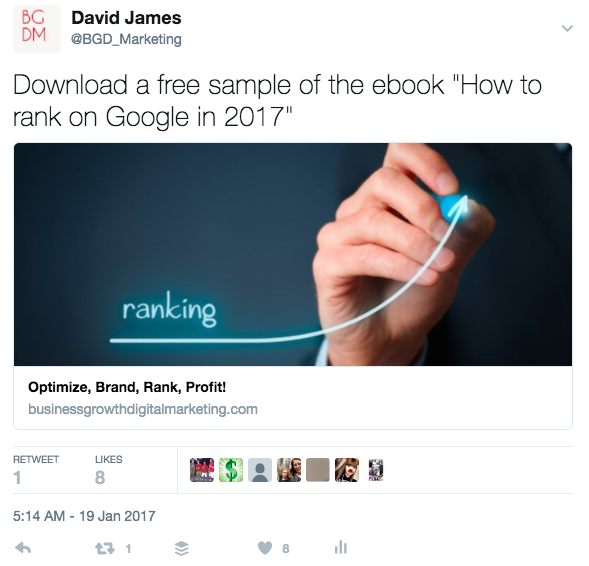 What were the results?
These are the results after a couple of days worth of advertising. As you can see, the cost per click on the advertisement was below my bid threshold, which is something that I am happy about. When I dived deeper, it actually showed me the costs of the different clicks from different countries.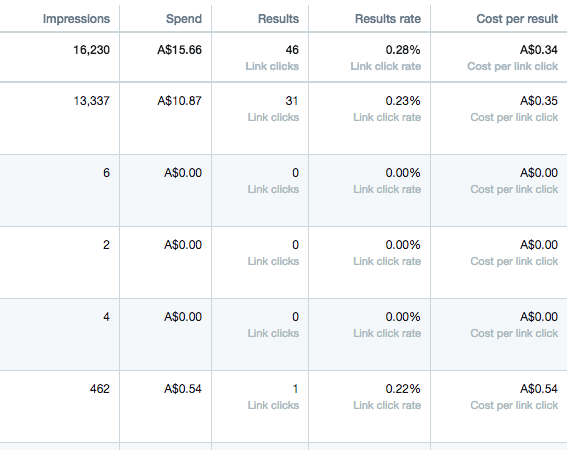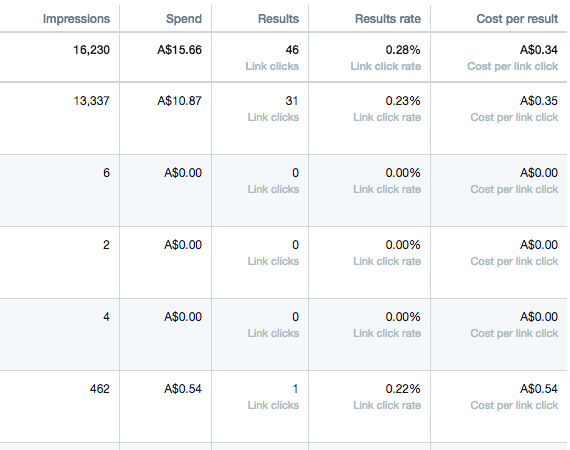 I will need to optimise the campaign further. I think that the campaigns should be more granular. Also, the tracking for retargeting on Twitter could have been better, but I will optimise this for the next campaign.
With an audience driven strategy, the aim is to get the visitor to become a part of your website's audience portfolio, with the ideal goal being that they will end up as a part of your main contact database. But if not, that they will be added to your retargeting database.
I cannot say conclusively say that Twitter advertising brings in qualified traffic and revenue, but the initial signs are promising in terms of awareness and creating an opportunity for branding.
Have you experimented with Twitter advertising before? What have you thought of it? Let me know your experience in the comments section below.
Join the newsletter
Get updates that will allow you to grow your website's income over the next 12 months.