It almost sounds too good to be true, but Stephanie Thalmensy started the website Bemyhairmodel.com with no experience in IT or computers. Her background was actually in hairdressing. She had an idea to connect frustrated hairdresser trainees that were struggling to find hair models to practice on. With this idea and no other experience, she set out to make her dream a reality!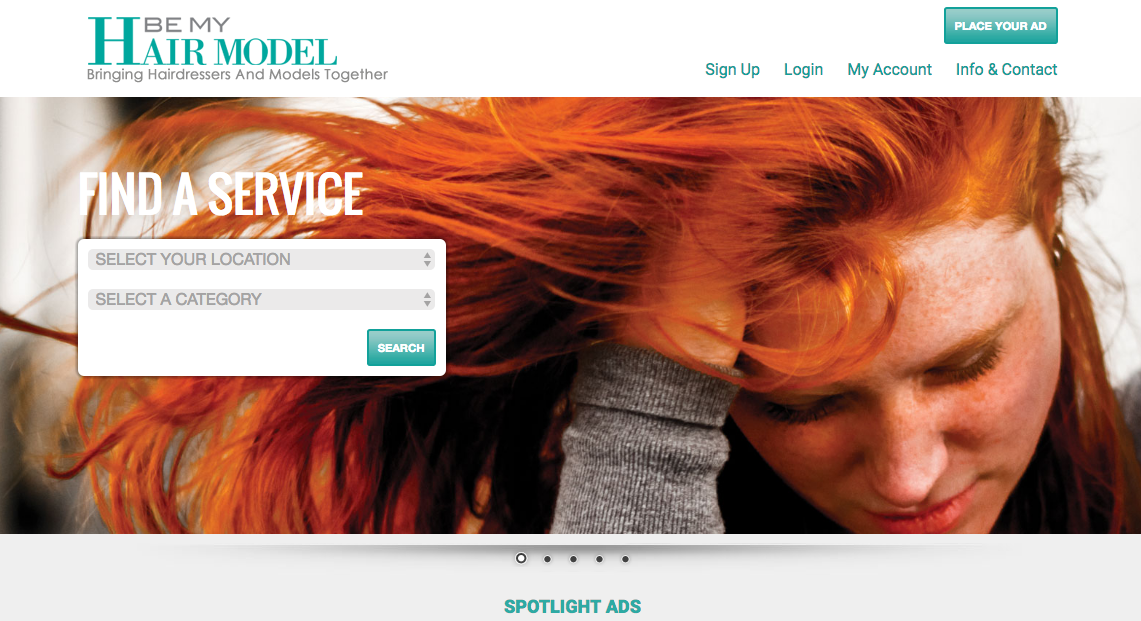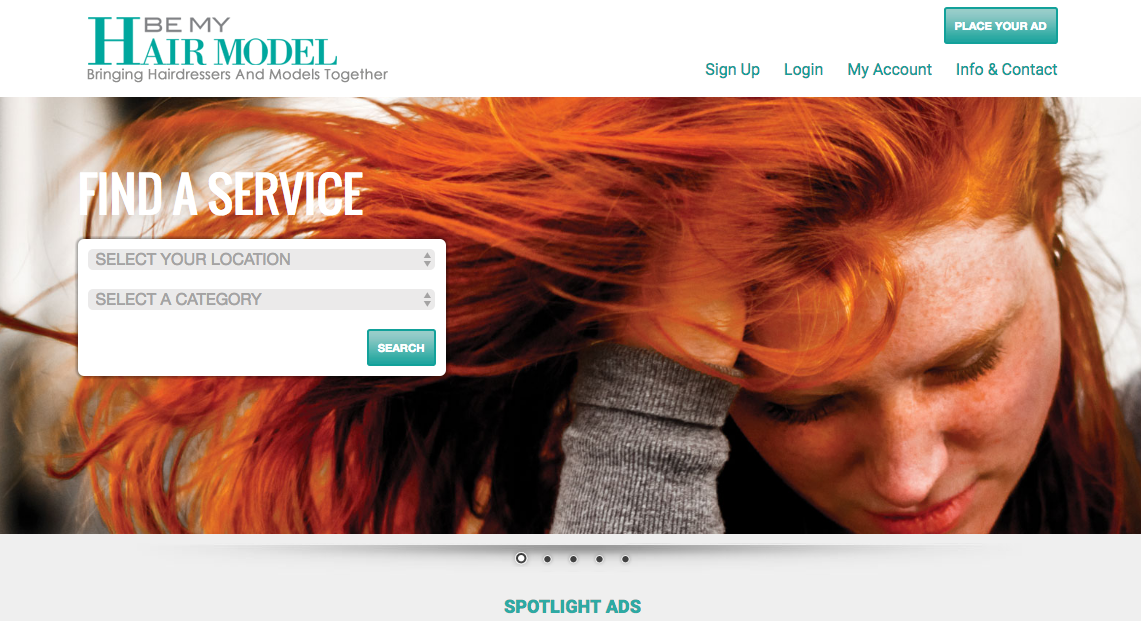 She identified an untapped market.
Her idea was to connect London-based hairdressing trainees with local workers and students that would be their hair model. Many of these hairdressing students struggled to find models every week for them to conduct their training. Many were too shy to approach people in the street or they didn't have a clue how to find these models. As a trainee hairdresser herself, she identified with this burning frustration that she faced every week. After discussing the idea with fellow hairdressers, people were motivated to see her idea come to life.
Building the website.
Since Stephanie had no experience in IT or web design, she enlisted the services of an offshore IT company based in India to build her website. (Get the name of the company) She wanted them to build her a website that would allow hairdressers to post opportunities for free haircuts and then she would promote the site online. (The idea was to have a platform that would grow from user-generated content, similar to large sites like Facebook, Twitter & AirBnB; but in the hairdressing space). She had her website custom-built in WordPress by the IT development team and she wrote the content herself.
Populating the site with user generated content.
The success of the website would depend on hairdressers uploading their 'hair model wanted' posts on her site. Since she already worked with trainees, she initially asked her work colleagues to upload their hair model ads onto her site. Furthermore, she reached out to hairdressers that were already paying for ad listings on Gumtree to list their 'hair model wanted ads' on her site for free. After reaching out to several over a few weeks after her website went live, the site started to get advertisements.
Promoting the website to get web traffic.
Stephanie knew the main areas where people were looking for haircuts. She didn't have any money to spend, so she used free promotion methods. She achieved this by:
Promoting her website aggressively in Facebook Groups.
Stephanie compiled a list of relevant Facebook groups and then added herself to the group. Once she was accepted, she promoted her website's hair model listings in the group accompanied by compelling pictures, like the ones below.
Promoting her website via email to universities, colleges & student unions.
She reached out to educational bodies that could inform their students about her site. She reached out to them by sending the following email.
Promoting her website on Twitter.
Promoting her website via blog comments.
She researched blog discussions and contributed in the commentary section and let them know about her website.
Outreaching to hairdressing and media websites to let them know about her website.
She collected a list of media contacts in the hairdressing industry and sent them an email to let them know about her website's services.
Results.
You can see from the graph how Stephanie was able to quickly get web traffic to her site.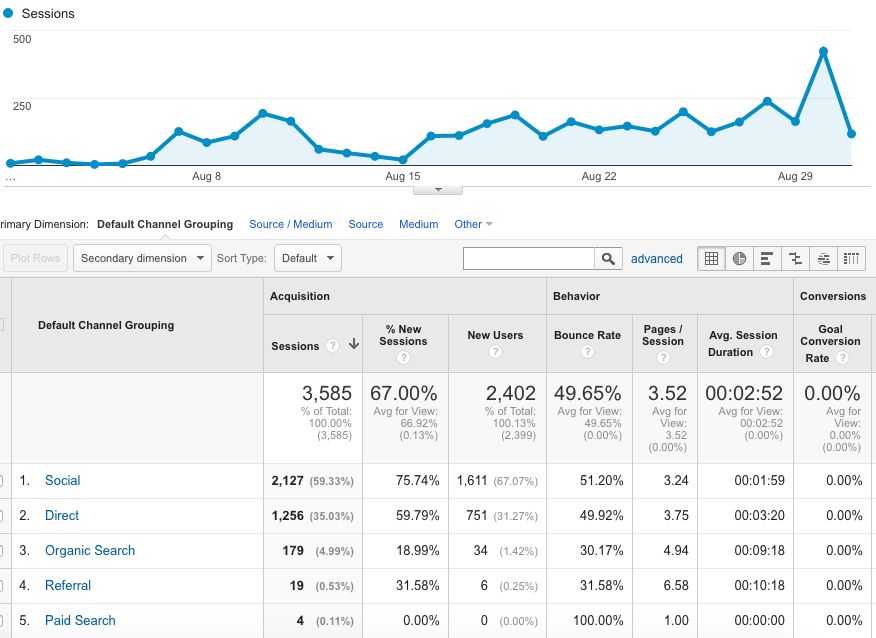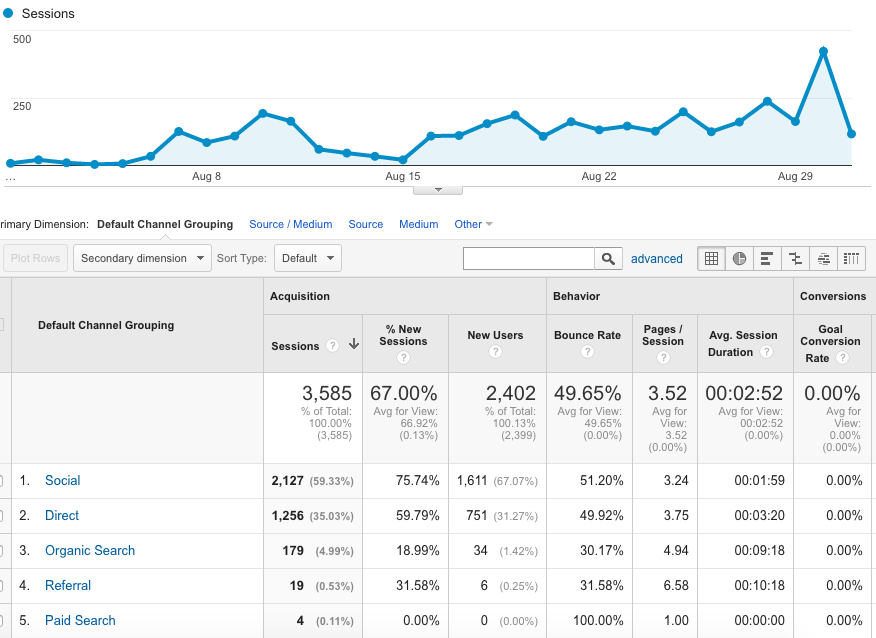 She is currently developing her other website Oliviarose.fr, where she has also done a blog post content marketing campaign that earned her 2000 visitors in a week. You can click here to view the case study.
Join the newsletter
Get updates that will allow you to grow your website's income over the next 12 months.