Would you like to have a "plug and play" system that will allow you to successfully get links from your online pitches for link building or PR? Then you need to invest in our online PR toolkit.
In this toolkit, you will receive the tools and processes that will allow you to secure mentions and links consistently for your business.
Whether you want more promotion for your business, your personal brand, or you are doing it on behalf of another business, this toolkit will help you achieve your goals for expanding your reach and awareness in online publications.
Why should you invest in the online PR toolkit from Business Growth Digital Marketing?
You will receive a proven system and tools that will allow you to start pitching and securing links or mentions in publications in the next 90 days. Guaranteed.
No more guesswork.
No more need to come up with creative pitches or trying to figure out ways to get your site or business mentioned.
Have a calculated and systemized approach to your online PR, outreach, and link acquisition strategies.
We will provide all of this and more in the online PR toolkit, so all you will need to focus on is having a pipeline of online PR opportunities that you will be able to secure.
How much does PR cost?
If you are partnering with a PR company, you can expect to pay an average of $2000-5000 a month for the PR company to find and build relationships, and get links to your site.
Even if you outsource the link building to another provider, you can expect to pay anywhere from $50-1000 or more for a single link.
Over the course of your outreach campaign, you can easily spend more than $12,000 trying to secure these opportunities.
Worse, if you partner with a provider that doesn't know what they are doing, you can find yourself getting irrelevant opportunities. Or worse, they don't even secure any opportunities for you at all!
Our toolkit is available for a one-off price of $250.
That will allow you to get PR opportunities and secure links for an entire lifetime.
You won't have to hire a link building agency or a PR agency and pay them a retainer fee as you will have the tools to do it in-house.
Over 12 years worth of learnings has gone into developing this toolkit.
This is a plug and play solution. You won't need to go through the 12 years of trial and error to learn how to successfully get mentions and links for your business.
If you are a freelancer or agency, add this to your skillset.
If you operate as a consultant, freelancer or agency, you can easily charge for providing this service and make your money back within 90 days.
You could charge a retainer fee of $500 or more per month to provide this service. Or you could charge per secure placement and charge $200 or more for the service.
Whatever your option is, you will be able to make your money back pretty quickly.
The toolkit is designed to pay for itself.
What will you get in this toolkit?
Targeting strategy
Pitching tactics
Pitching template
Content leverage
Organic vs Advertorials
Scaling process
Who is this for?
People that want to build their personal brand
Businesses that plan to do their own PR and build their business's brand.
Businesses that want to train their staff in online PR.
Freelancers
Agencies
What results can you expect with the PR toolkit?
Ahrefs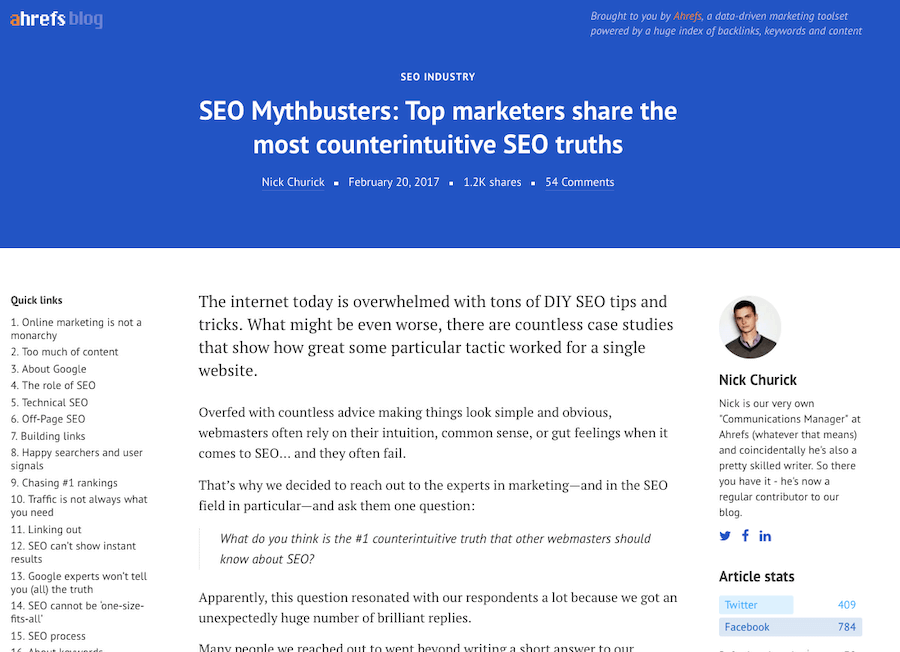 Live link: https://ahrefs.com/blog/seo-mythbusters/ 
Domain Authority: 72
Page Authority: 47
Domain Rank: 88
Dofollow
Linking referring domains: 38
Referral links to the page: 139
Estimated traffic: <50/month
LeadPages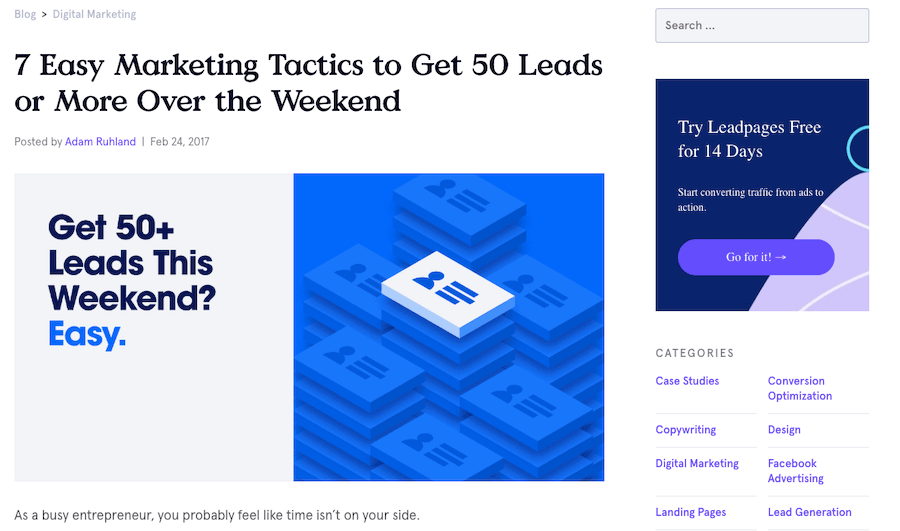 Live link: https://www.leadpages.net/blog/easy-marketing-tactics-get-leads/
Domain Authority: 69
Page Authority: 41
Domain Rank: 86
Dofollow
Referring domains to the page: 6
Referring links to the page: 7
Estimated traffic: <50/month
Business.com
Live link: https://www.business.com/articles/10-sunday-night-productivity-rituals-can-set-yourself-up-for-a-more-productive-work-week/
Domain Authority: 78
Page Authority: 38
Domain Rank: 85
Dofollow
Referring links to the page: 7
Referring domains to the page: 5
Estimated traffic: <50
Money Back Guarantee!
If you purchase the system and if you find that after 90 days, you haven't had the success that we have promised you. Simply get in touch with us and we will provide you with a 100% refund.
We are so confident that you will get the results that you are after from our toolkit, we expect to hear back from you about the results after implementing the tactics and guidelines provided in the toolkit.
Ready to buy?
Add the toolkit to your cart.
Purchase the toolkit.
Once downloaded, start learning and applying what is in your toolkit.