Does your business only operate in a local market? Then lead generation through local SEO may be the perfect solution for you.
Local SEO focuses on optimising your website to generate as many web traffic leads as possible from local geographic keywords. Depending on the niche that you operate in, it is generally easier to rank for geographic keywords due to their lower competitiveness.
This solution is ideal for service-based businesses such as plumbers, electricians, carpenters, pest control operators, roofers and more.
How does local SEO success look like?
Below is a screenshot of Google My Business listing results.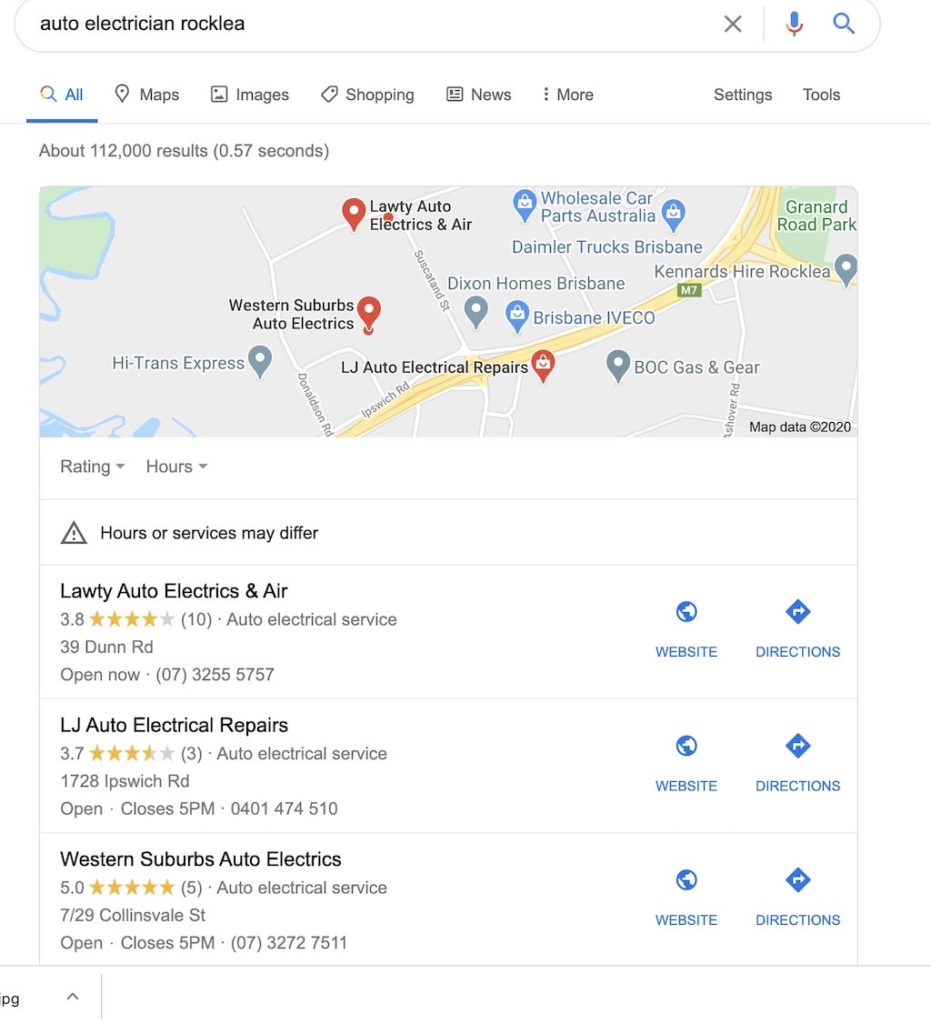 How do we approach local SEO?
Firstly, we would assess the competitiveness in your market and your website. After conducting a health check of your website, we can assess the activities that's required to get your website ranking and to drive leads to your business.
As a rule of thumb, we would seek to incorporate the following.
Optimise your web business for Google My Business
By getting your business listed, verified and optimised on Google My Business, your business will have the opportunity to rank higher in the organic search results as well as in the local 'snack pack' of the Google Places listings. Additionally, your business should gain more visibility from any results provided by Google Maps.
Optimise your business's presence for Knowledge Graph
Knowledge Graph refers to the Semantic web. We would optimise your website's listings mainly through the use of citations and data consistency so that your business's details aligns with the semantic web. Optimising this well can trigger more inbound leads for your business over the long-term.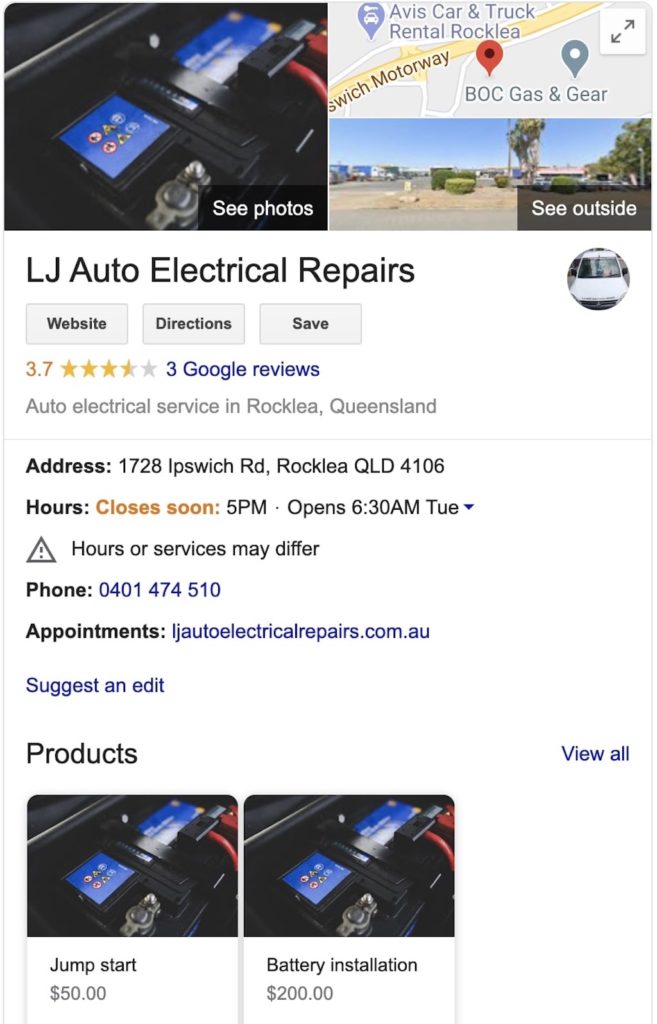 Optimise your business's website with Schema.
The information in the Schema Mark-up will tell Google and other search engines which geographic area you operate in as well as the geographic and local business details that you have for your business.
Optimise your business's website content for local search keywords.
We would research and qualify keywords that would generate more leads and sales for your business. We would then work with you to incorporate those lead-generating keywords in your website's content across your site.
Local link building
We would conduct link building activities to help improve the link authority of your website and to pass link juice to any of the local pages that you want to have ranked. We would achieve this through directory submissions, guest posting, social bookmarking, web 2.0s and digital PR.
We can track results through additional analytics setup.
As a local business, we understand that you need to make the most of your marketing dollars. That's why we encourage you to utilise tracking in Google analytics and call tracking. This insight will allow you to see the true cost for acquiring a lead or sale, as well as where the leads or sales are coming from. For example, you can have dynamic tracking numbers that can be used for Google Places results and for your business website.
Interested in improving your business? Get in touch with us today.
Join the newsletter
Get updates that will allow you to grow your website's income over the next 12 months.